Gynaecology
Dr McCallum provides management of a wide range of gynaecological conditions including investigation and treatment of:
abnormal Pap smears
pain with intercourse
heavy or painful periods
fibroids
urinary incontinence
surgical sterilization
pelvic pain
slowness to conceive/infertility
abnormal vaginal bleeding
polycystic ovary syndrome (PCOS) and other hormonal imbalances
prolapse including surgical repair of the vagina, labia etc
insertion and removal of IUDs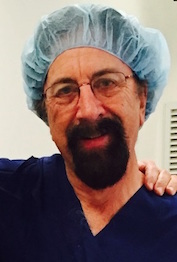 Private Hospital gynaecology care
Dr McCallum operates at Knox Private Hospital, Ringwood Private Hospital, and Mitcham Private Hospital. It is usually possible to organise surgery quite promptly and as a private patient, you may be assured that your operation will be performed by Dr McCallum himself.
Public Hospital access
As well as practicing in private, Dr McCallum is the Director of Gynaecology for Eastern Health.
He sees uninsured patients at Craignish Specialist Centre who may require treatment through the public system and operates at both Box Hill Hospital and Angliss Hospital. He is able to book uninsured women requiring operation onto the waiting list for surgery at these hospitals.
Procedures performed at Craignish Specialist Centre
Craignish Specialist Centre has a procedure room where colposcopy of the cervix (for abnormal Pap smears), insertion and removal of IUDs, and some minor surgical procedures under local anaesthetic, such as insertion and removal of Implanon Rod (a contraceptive rod inserted in the arm), are performed.